Voice of America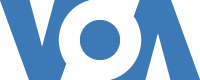 middle-east
Updated: 1 hour 6 min ago
The recent flurry of social and economic reform coming out of Saudi Arabia has left some Saudis ecstatic, others more circumspect, and a few conservatives bewildered or even angry. Saudi Crown Prince Mohammed Bin Salman told a crowd of investors at a conference in late October that he was merely attempting to "return Saudi Arabia to the moderate Islam that once prevailed" before the Iranian Revolution in 1979. He stressed that 70 percent of Saudis are younger than 30 and vowed "not to...
Turkey is reinforcing the armored columns it started deploying last month in the northern Syrian province of Idlib, the stronghold of an increasingly fractious al-Qaida-linked group, in what analysts describe as a phased incursion. The campaign to pacify Idlib, which has been coordinated with Russia, has been accompanied by a string of assassinations of jihadist commanders who have been unwilling to collaborate with Ankara, according to analysts and Syrian rebel commanders. Other jihadist...
Israeli Prime Minister Benjamin Netanyahu said on Friday he hoped a U.S. peace initiative would work and praised President Donald Trump for taking a fresh approach to bringing the Israelis and Palestinians back to negotiations. For at least two decades, the goal of U.S.-led diplomacy has been a 'two-state solution', meaning an independent Palestinian state living side-by-side and at peace with Israel. But neither Trump nor his aides have publicly recommitted to a two-state solution,...
The Islamic State group on Friday was removed from the last two major towns it held along the Iraq-Syria border following raids by forces on either side of the border near the Euphrates Valley. The jihadist group's self-proclaimed caliphate was in tatters after it lost its urban strongholds in Syria and Iraq, with the simultaneous assaults on Deir el-Zour in Syria and Al-Qaim in Iraq leaving IS in control of little more than small plots of territory scattered along the border. The...
The U.N. refugee agency is calling on governments to grant basic rights of citizenship to millions of stateless people who suffer discrimination, exclusion and persecution.  The United Nations High Commissioner for Refugees is making this plea on the third anniversary of a 10-year global campaign to prevent, reduce and eradicate statelessness.  The largest stateless minority group in the world right now is the Rohingya.  Although the Rohingya have lived in Myanmar for...
Iraqi forces captured the Akkas gas field from Islamic State on Thursday, Oil Minister Jabar al-Luaibi told reporters in Baghdad. Iraqi forces launched an offensive last month to oust the militant group from the last area still under its control in Iraq, on the border with Syria, where the field is located. The field hasn't entered production yet. Akkas, which has reserves of 5.6 trillion cubic feet, is operated by Korea Gas Company (KOGAS) and located in western Anbar province...
 After watching for years as the United States called the shots in the region, Russian President Vladimir Putin is seizing the reins of diplomacy in the Middle East, establishing footholds and striking alliances with unlikely partners. From the battlefields of Syria to its burgeoning relationships with Iran and Turkey to its deepening ties with Saudi Arabia, Russia is stepping in to fill a void left by the United States first under the Obama administration and now in the vastly...
The United Nations refugee chief says the growing crisis of global displacement is the result of weak international cooperation and the inability to prevent, contain and resolve conflicts. "Have we become unable to broker peace?" U.N. High Commissioner for Refugees Filippo Grandi asked the U.N. Security Council, which is charged with maintaining international peace and security. He noted that a series of new crises has caused massive displacement across virtually every region...
Ankara is anticipating who will succeed Iraqi Kurdish President Masoud Barzani, following his announcement he plans to quit. Relations between Ankara and Iraqi Kurds, once close allies, collapsed after Barzani held an independence referendum. But Ankara could be eyeing his nephew as an ideal successor. Turkey made little secret of its pleasure at Sunday's announcement by Iraqi Kurdish President Masoud Barzani that he is planning to step down. Turkish President Recep Tayyip Erdogan...