Voice of America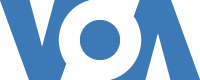 middle-east
Updated: 1 year 48 weeks ago
The death toll from a late-night suicide blast near Cairo's famed tourist market rose to three on Tuesday after a police officer died of his wounds, Egypt's Interior Ministry said. The fatalities in the attack near the Khan el-Khalili bazaar in the heart of Cairo were all policemen. The explosion late Monday also wounded two other policemen and a woman, officials said.  The attack was a rarity for the central area of Egypt's capital amid a years-long security crackdown...
Lebanon has nominated investment banker Ziad Hayek as a candidate for president of the World Bank, mounting the first challenge to U.S. President Donald Trump's choice to lead the development lender, Hayek said in a Twitter post on Tuesday. Hayek, who has served as secretary general of Lebanon's High Council for Privatization since 2006, also posted a nomination letter from Lebanon's finance ministry. He is challenging Trump's nomination of David Malpass, U.S. Treasury...
Egyptian authorities have denied entry to a veteran New York Times journalist, the US-based newspaper reported on Tuesday. David Kirkpatrick arrived at Cairo airport on Monday but was barred from entering the country, the newspaper said. Security officials held him "incommunicado for hours before forcing him onto a flight back to London without explanation," the New York Times reported. Egypt's interior ministry could not immediately be reached for...
Dozens of trucks arrived Tuesday at the outskirts of a besieged enclave held by the Islamic State group in eastern Syria, signaling renewed efforts to evacuate hundreds of civilians trapped in the militants' last patch of territory along the Euphrates River. A spokesman for the U.S.-backed Syrian militia that is spearheading the fight against IS said a military operation aimed at ousting the extremists from the enclave will begin if they don't surrender. Such an operation would...
A U.S. appeals court has revived a $1 billion lawsuit by Palestinians seeking to hold billionaire Sheldon Adelson and more than 30 other pro-Israel defendants liable for alleged war crimes and support of Israeli settlements in the West Bank, East Jerusalem and the Gaza Strip. In a 3-0 decision on Tuesday, the U.S. Court of Appeals for the D.C. Circuit said a federal district judge wrongly concluded in August 2017 that all of the plaintiffs' claims raised political questions that could...
Redeployment of opposing forces in Yemen's civil war away from crucial seaports could begin within days, but that development is being tempered by a warning that humanitarian operations are at risk of running out of money in a matter of weeks. "Things are very bad, and unfortunately, aid agencies are running out of money," U.N. humanitarian chief Mark Lowcock told a meeting of the U.N. Security Council on Tuesday. "Among the many challenges the aid operation faces, funding is quickly...